Claire M. Sylvia, a partner at Phillips & Cohen, is the author of a leading treatise on the False Claims Act and has represented whistleblowers in "qui tam" cases involving healthcare fraud, defense contractor fraud and cybersecurity issues.
Her book, The False Claims Act: Fraud Against the Government (West 2016), has served as an important reference used by judges and attorneys in qui tam cases since it was first published in 2004.
She was recognized as a "Litigation Star" in California for 2020 by Benchmark Litigation for her success in representing whistleblowers and for her expertise in False Claims Act matters.
Ms. Sylvia represented a whistleblower in a qui tam lawsuit against Cisco Systems that was one of the first successful False Claims Act cases — if not the first — involving cybersecurity issues. Cisco paid $8.6 million to the federal government and various states to settle the case, which alleged Cisco knowingly sold video surveillance systems used by federal and state agencies that had critical software flaws and could have been easily hacked.
Her other whistleblower cases include: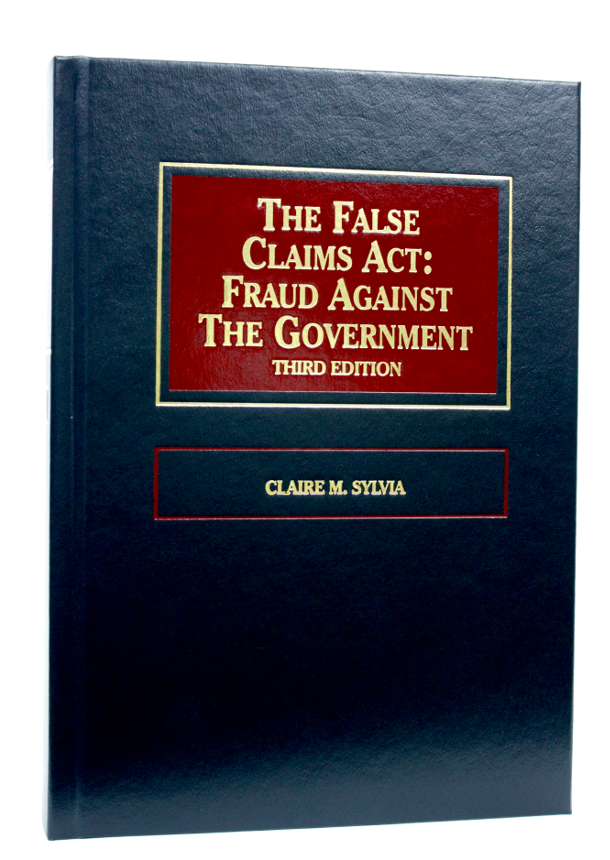 Because of her expertise in the False Claims Act and qui tam cases, Ms. Sylvia has consulted with state officials on ways to create and effectively expand state whistleblower laws. She has provided testimony to Congress on Medicaid fraud enforcement and testified before the California Senate Judiciary Committee on the 2009 amendments to the California False Claims Act.
Ms. Sylvia has co-authored several articles on the False Claims Act and "Practitioner Insight" articles on the False Claims Act published on WestlawNext. She has been an invited speaker at numerous conferences on whistleblower laws and Medicare fraud.
Fighting fraud in government programs is a bipartisan issue.
Along with fellow Phillips & Cohen partner Erika A. Kelton, Ms. Sylvia regularly teaches a course on whistleblower law at Berkeley Law at the University of California. The class was one of the first courses on the False Claims Act and whistleblower laws taught at a major law school. They recently taught a similar course at the New York University School of Law.
Ms. Sylvia joined Phillips & Cohen after 10 years with the San Francisco City Attorney's Office, where she specialized in government ethics. Before working in the City Attorney's Office, she was an assistant legal counsel in the Office of the U.S. Senate Legal Counsel. In that position, she represented Senate parties in litigation and advised Senate committees on legal matters related to investigations and other committee proceedings.
Ms. Sylvia graduated from Harvard Law School. She was a member of the Harvard Law Review.  Following graduation, she clerked for the Honorable Mariana Pfaelzer, in the U.S. District Court for the Central District of California. Ms. Sylvia is admitted to the bar in California.
"Why the Security Industry Should Pay Attention to the Cisco Whistleblower Case" – Infosecurity Magazine
"The False Claims Act: Fraud Against the Government," 3rd edition – Thomson West
"Supreme Court Says No Free Pass for Qui Tam Defendants in False Claims Act Cases" – Law.com
"False Claims Act Developments" – ABA's 29th Annual National Institute on Health Care Fraud – May 2019
A Year in Review – Federal Bar Association 2019 Qui Tam Conference – February 28, 2019
Moderator: Developments in FCA liability – Taxpayers Against Fraud Education Fund Annual Conference 2018 – Washington, DC, October 2018
Hearing on Modernizing Stark Law to Ensure the Successful Transition from Volume to Value in the Medicare Program – House Ways and Means Health Subcommittee hearing – July 17, 2018 – Read Ms. Sylvia's Testimony.
"The Relator's Perspective" – ABA 12th National Institute on the Civil False Claims Act and Qui Tam Enforcement – June 13, 2018
"Criminal, Civil, and Administrative Enforcement in Kickback Cases" – 28th Annual National Institute on Health Care Fraud – May 3, 2018
The Aftermath of the Supreme Court's Decision on the So-Called "Implied Certification" Case – NHCAA Annual Training Conference – November 17, 2016
Damages & Penalties: Calculation Challenges in Healthcare Fraud – CLE 3rd Annual conference on Qui Tam: A Close Look at Healthcare Fraud and More
Taxpayers Against Fraud Annual Conference Panels including: FCA 101; The FCA Amendments Five Years Later; Preparing Your Qui Tam Case; The New Public Disclosure Bar; Avoiding the False Certification Trap – 2006-2016
Is government Adequately Protecting Taxpayers from Medicaid Fraud? – Congressional Oversight Committee Joint Hearing – April 25, 2012
Damages and Penalties – What Gets Trebled and How Many Penalties? – CLE Qui Tam/False Claims Act: Practitioner Perspectives
Watch Ms. Sylvia's testify about the importance of the Stark Law to protect patients and taxpayer dollars at a House subcommittee hearing below.