August 24, 2020
SAN FRANCISCO, CALIFORNIA, August 24, 2020 – Phillips & Cohen partner Claire M. Sylvia has been named to Super Lawyers' 2020 list of top attorneys practicing in Northern California for her success representing whistleblowers and for being an authoritative voice on False Claims Act litigation and other matters.
Ms. Sylvia's successful False Claims Act cases include representing whistleblowers in a qui tam lawsuit against defense contractor Alliant Techsystems (ATK), which settled for $37 million, and a  case against Adventist Health, which settled for $14.1 million.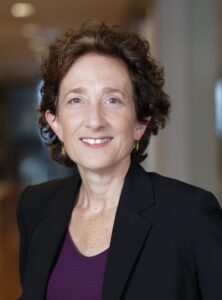 She also represented a whistleblower in a groundbreaking case against Cisco Systems. Cisco paid $8.6 million in 2019 to settle the case, which was thought to be the first successful qui tam lawsuit involving cybersecurity issues.
Ms. Sylvia is a nationally recognized expert in the qui tam field. Her book, The False Claims Act: Fraud Against the Government (West 2016), is a vital contribution to the law, regularly referenced by judges and attorneys since its initial publication in 2004.
She has testified before the Congress and state legislatures on matters of healthcare, fraud enforcement and the False Claims Act. The media regularly seeks her views on whistleblower cases and the False Claims Act.
Super Lawyers bases its lists of exceptional attorneys on peer nominations, independent research and peer evaluations. Super Lawyers recognized Ms. Sylvia in its government contracts practice category.
WHISTLEBLOWER ATTORNEYS PHILLIPS & COHEN LLP: 32 YEARS OF SUCCESS
Phillips & Cohen is the nation's most successful law firm representing whistleblowers, with more than $12.3 billion recovered as a result of its cases. (See "Why we win.") The firm's whistleblower attorneys have won more than $1 billion in rewards for its clients. Phillips & Cohen represents whistleblowers in qui tam lawsuits (False Claims Act cases) as well as cases brought under the whistleblower programs of the SEC, the Commodity Futures Trading Commission and the Internal Revenue Service. Contact us for a free, confidential consultation.