January 28, 2021
NEW YORK CITY, Jan. 20, 2021 – Lawdragon magazine has named six Phillips & Cohen partners to its 2021 "500 Leading Lawyers in America" list for their outstanding work representing whistleblowers.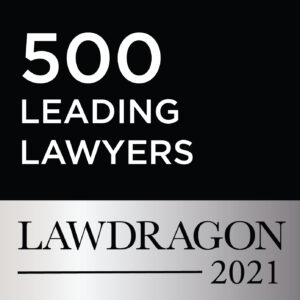 Phillips & Cohen partners Mary Louise Cohen, Erika Kelton, Peter Chatfield, Colette Matzzie, Stephen Hasegawa and Sean McKessy are included in the 2021 edition of Lawdragon's elite list.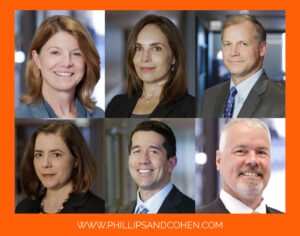 This is the 14th year in a row that Lawdragon has recognized Phillips & Cohen partners in its annual list of the "500 Leading Lawyers in America" for their work representing whistleblowers.
Lawdragon also included all of the newly honored Phillips & Cohen attorneys in the 2020 edition of its "500 Leading Plaintiff Financial Lawyers" list. This list highlights lawyers who specialize in representing litigation plaintiffs in securities matters, as well as in antitrust and corporate whistleblower cases.
Lawdragon utilizes a combination of editorial research, law firm submissions and online nominations to select attorneys to its rankings.
If you are aware of fraud against the government or corporate wrongdoing that violates securities or commodities laws and would like to discuss your situation with experienced whistleblower lawyers, contact Phillips & Cohen for a free, confidential review.
ABOUT PHILLIPS & COHEN LLP
Phillips & Cohen is the most successful law firm representing whistleblowers, with recoveries from our cases totaling over $12.8 billion. We have been recognized for our work by numerous national awards. Our attorneys and cases have been in The New York Times, The Wall Street Journal, the Financial Times and other news media. Phillips & Cohen's roster includes former federal prosecutors, the first head of the SEC Office of the Whistleblower, a former deputy administrator of the Centers for Medicare and Medicaid Services, the author of a leading treatise on the False Claims Act and attorneys with decades of experience representing whistleblowers.